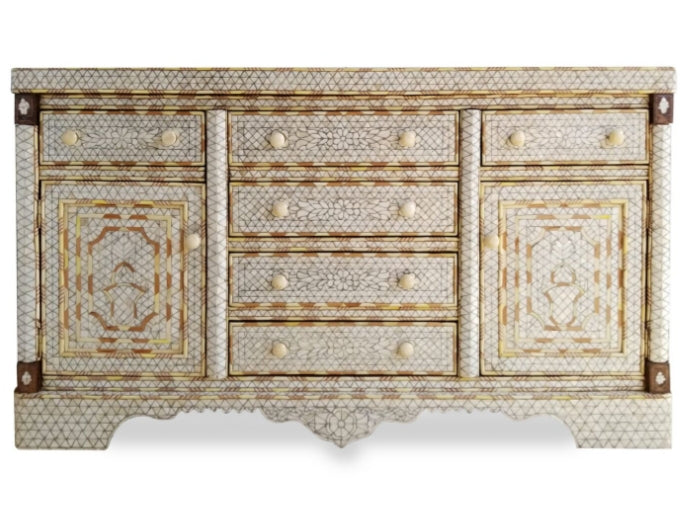 Unique Large Vintage White mother of pearl dresser
Great piece and handcrafted chest of drawers
white wedding dresser with three drawers, wood inlay with mother-of-pearl, shell and bone. Syrian dresser with mother-of-pearl and bone inlay and white marble-top.
Middle eastern Dowry chest of drawers heavily inlaid in front, the sides are also inlaid with Moroccan camel bone designs. As a tradition, Parents give this kind of home decor chest of drawers to each of their children as a wedding gift when they get married
Bedroom cabinet, dressers, buffet that comes with a marble top
This is the missing piece of furniture for your bedroom, living or even your office, a true conversation piece
Measurements: 63 1/4" long x 35" High x 20" deep
Comes with a marble top.
Handcrafted by Syrian artisans in Morocco.