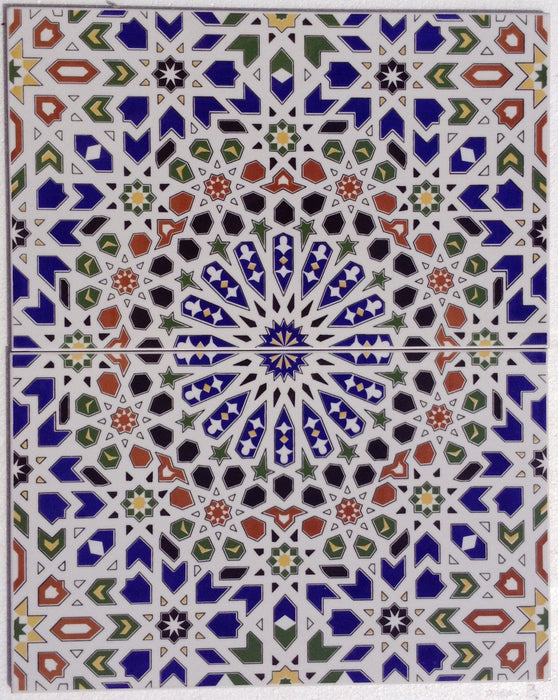 Each tile measures 16" x 10"

Each pack holds 10 tiles

Borders do not come with the pack call for availability

Shipping charges will apply please call for a quote
Installation tips
Always follow instructions as recommended by the adhesive product manufacturers installation directions.

When installing any ceramic tile it is recommended to pull tiles from several different cartons at one time to insure maximum uniformity of shade throughout the installation area.

Use minimum of 1/8" grout joint when installing floor tiles.

Sanded grout works best with grout joints 1/8" or larger.
Maintenance Tips
Your tile do not require any sealing, it is naturally sealed and protected.

Grout joints should be sealed as per manufacturers recommendations.

Sweep floor and use a mild soap cleaner for regular maintenance.

Keeping your tile clean of dirt and other abrasive particles will extend the vibrancy and beauty of your floor for many years.