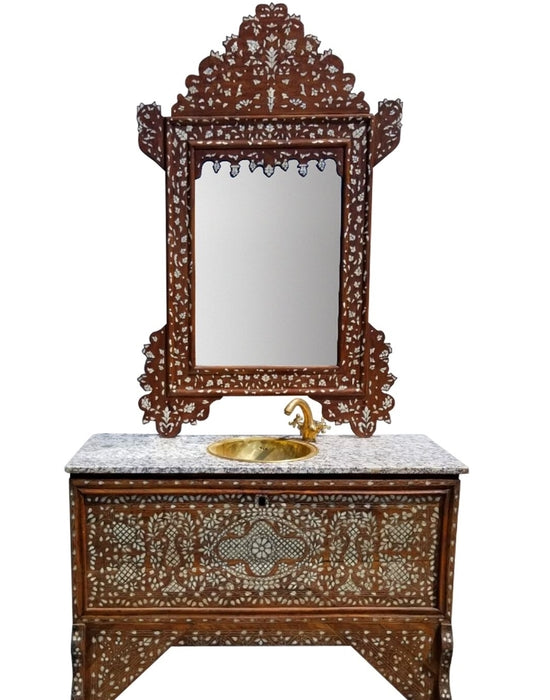 Antique syrian mother of pearl vanity sink with mirror & brass faucet
From ancient mesopotamia to the ottoman empire, mother of pearl shell artwork was the only noble art to create to get closer to the emperor's entourage. Ottoman sultans palaces were embellished with mother of pearl pieces all over the royal suits.
The venetians empire introduced this art to Europe while doing trade with the south of the mediterranean neighbors. You can also see this ancient art in the victorian french palais royal...
We introduce to you an antique & one of a kind Sink Vanity hand-inlaid with mother of pearl on solid walnut. Handmade by talented artisans of Damascus.
The vanity comes with a walnut antique mirror, careved brass moroccan faucet, handmade & hand hummered brass sink on an italian marble. A mix of mediterranean art work touch. History repeats itself
Special order is available. We do custom make any design, any size. We do have a huge workshop where we creat & build beautiful mother of pearl