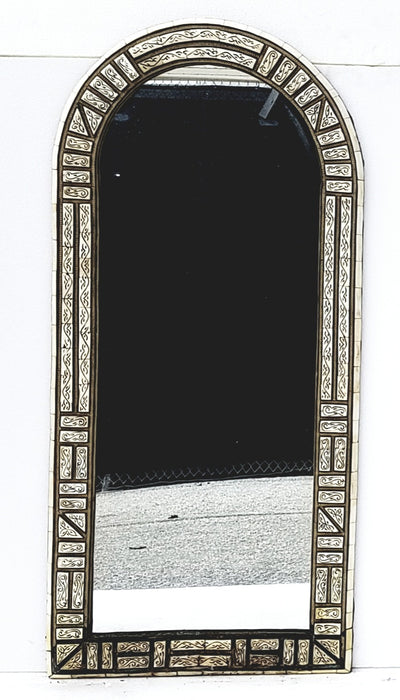 A pair of vintage white bone mirrors
Inlay vintage moroccan white camel bone mirror
This is the missing piece of home decor for your bedroom or bathroom

The mirror measures 52" x 24"

Two Exquisite Moroccan white inlay bone mirror.

Handcrafted by master artisans of marrakesh

Wood inlay with camel bone.

Moorish arches and intricate moorish designs & patterns

Great for bedroom, bathroom or as wall decoration

Handcrafted by marrakesh artisans in Morocco.