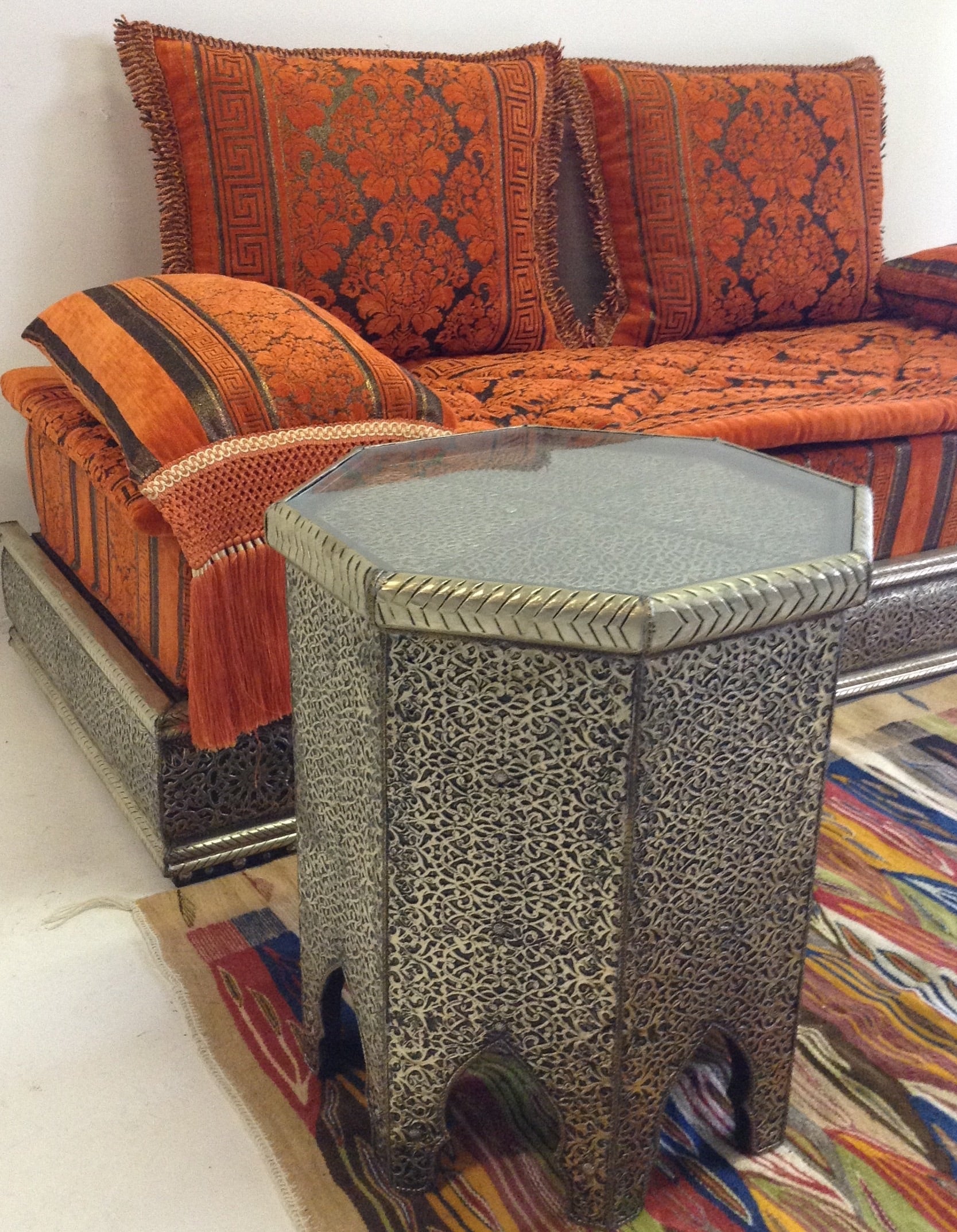 Moroccan living theme at casbah decor
Are you getting tired of seeing the same style and design every time you are entering your house? If you are, now is the time for you to do something about it. You can do that by considering on decorating your house with all Moroccan decors that you can find out there.
If you prefer to have some changes on your house, like making it look more exotic seductive for your eyes, then it is really time now for you to look at Moroccan furniture and start visualizing in how you want your Moroccan theme interior to look. The furniture that you can buy and use for you new interior theme can add not just elegance, but a relaxing essence that will make you want to lie down all day and just rest. That is a good thing especially when you got so tired, and once you enter your home, you no longer need to do anything, but just let your body do what it wishes to do, which is to relax.
Apart from that, using this theme for your interior will also add a touch of elegance for your home, which is considered as the aspect that every home owner would want for their interior to have. Of course, since you will change your interior's theme, you will now be more pride every time someone visits in your house. check out http://www.beniourainrugs.com In the end, you will have something to show your friends whenever they are visiting your house and something that will make them completely relax.
Moroccan furniture also has features that will surely enhance the interior of the house. These features include being made in rich colors like yellow, red blue, which are also made into different shades. The colors and shades used are usually those that resemble furniture that are found in palaces from royalty regions. It means, once you choose to use Moroccan decor in decorating your interior, the look that you will achieve is elegance that can only be seen in royal palaces.
If you can already visualize your Moroccan-styled interior, then it is now time for you to look for the items and furniture that can make that vision into reality. There are several home decor stores that can now be found both locally and online. There are even stores that specialize in offering the items and furniture that can supply your Moroccan themed interior. One of those home decor stores is Casbahdecor.
The home decor store offers all decors and furniture that you can buy and use for your interior's Moroccan theme. The store always has a new selection of these decor items, which means whenever you decide to shop, you can expect to see and purchase new items in the end. Casbahdecor offers Moroccan lamps, mirrors, wall hanging rugs, camel bone ceramic large vases, window dressings, lanterns, ceramics, kitchen accessories, and tea glasses. All these products are handmade by skilled and expert artisans.
With the Moroccan decor offered by the store, you can just decide when you can visit its site to take a look for